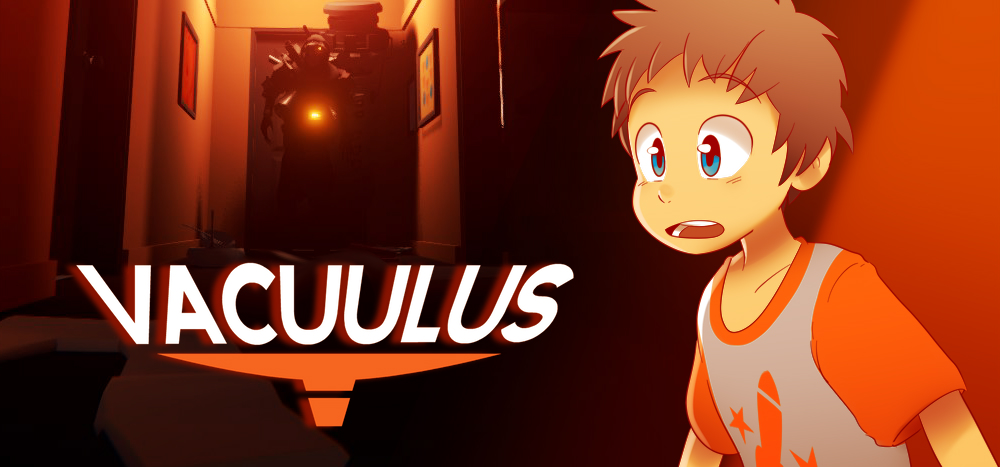 VACUULUS [DEMO]
VACUULUS 1.3 Update: The Final Update!
---
I am beyond stoked that everyone has been enjoying the game. The game has been downloaded on 2000 computers across the world and viewed millions of times on YouTube. You all have motivated and inspired me to really put my all into this game. So, I bring you all one final patch for the demo, getting the full game out will become my full time goal from here onward!
Thank you guys so much!!!
v1.3 THE FINAL UPDATE:
-new feature! PB now will move his hand away from walls when he's holding objects
-lowered noise of Pajama Boy's feets slightly
-noisemakers now will generally require a fewer amount of presses for the first 10 objects (normal difficulty only)
-fixed issue where you could pause the moment VMan grabs you and glitch out the death sequence
-fixed issue where VMan would react to seeing you twice sometimes
-fixed issue where chase music would start before VMan reacts to you sometimes
-fixed rare exploit in PB's bedroom where the player could glitch themselves through the wall
-made it less likely for VMan to be able to grab you through a wall, though it can still happen through very specific conditions
-fixed a funny bug where if VMan pulls you from a hiding spot to vacuum you, and then you press the use key, you get full control back for the duration of the death sequence.
-made several small changes around the house to help prevent confusion with hiding places
-made the options menu toggles a bit clearer to understand
-fixed some menu options not working
-fixed a bug with the difficulty settings and how they could changed upon entering the options menu then leaving
-fixed a bug with the carrying animation and how it wouldn't reset if you exited and loaded a game
And of course, if you love the game or loved the art, I would love to have you over on my Twitter, I'll continue to post drawings and updates about the game there! <3
Files
VACUULUS_Demo_1.3.rar
255 MB
Oct 03, 2020
Comments
Log in with itch.io to leave a comment.
the game menu ui is sometimes glicthing for me`?
Can you please build a version for Linux. If you need a tester, I can be one.